What is
the Laba Festival?
and
Laba Festival, commonly known as "Laba", is the eighth day of December in the lunar calendar. The ancients had a tradition of offering sacrifices to ancestors and gods and praying for a good harvest. In some areas, there was a custom of drinking Laba porridge. It is said that this day is also the day when Buddha Sakyamuni became a Taoist priest, known as the "magic weapon Festival", which is one of the grand festivals of Buddhism.
Laba porridge to put what materials?
,
,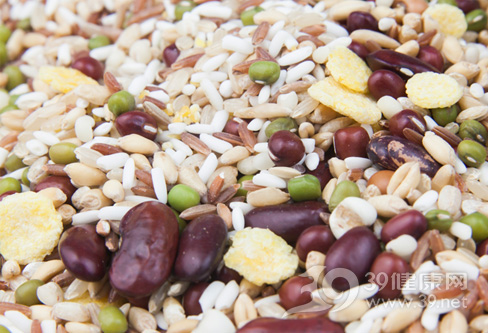 ,
,
the history of Laba porridge in China has been more than 1000 years. In the civil society, every household has to make Laba porridge, and the Laba porridge in various places is also of various varieties. Red dates, lotus seeds, walnuts, chestnuts, almonds, longans, hazelnuts, grapes, ginkgo, water chestnut, green silk, rose, red bean, peanut There are no less than twenty. What are the advantages of
eating Laba porridge?
and
a bowl of Laba porridge contains a variety of coarse grains, beans, nuts, seeds, dried fruits, etc., which is incomparable to the common staple food. Moreover, it is very convenient to make, and it can be done by using an electric pressure cooker. In addition, the contents of vitamins and minerals in the porridge are several to ten times higher than that of white rice, and are rich in various dietary fiber and antioxidant components. Almost all of these ingredients have their own health care function, whether it is to strengthen the body, or to control blood sugar and blood lipid, have positive significance, only need to choose and cooperate according to the constitution.
and
compared with rice rice steamed bread, Laba porridge energy is only a fraction of its energy, it is also very suitable for weight loss when the staple food. Laba porridge is thick and textural. It is not as thin as rice porridge, nor can it be drunk without chewing. Laba porridge needs to be chewed. It is large in size and thick in texture, which makes the stomach feel full. How to make
and
Laba porridge delicious? The general cooking method of Laba porridge is to pick and wash the barley rice, red bean, mung bean, cowpea and other beans, and then put in white rice, millet, yellow rice, glutinous rice and so on. It is better to soak the hard boiled beans in advance. Add enough water at one time; cook porridge with high heat first, and then cook it slowly when the rice is about to bloom; stir while cooking, and be careful not to paste the pot. After porridge is cooked, add sugar when eating.
related reading:
Laba porridge how to eat healthy? How to make a bowl of Laba porridge suitable for children?